Scope 1, 2, and 3 Emissions: Definition and Examples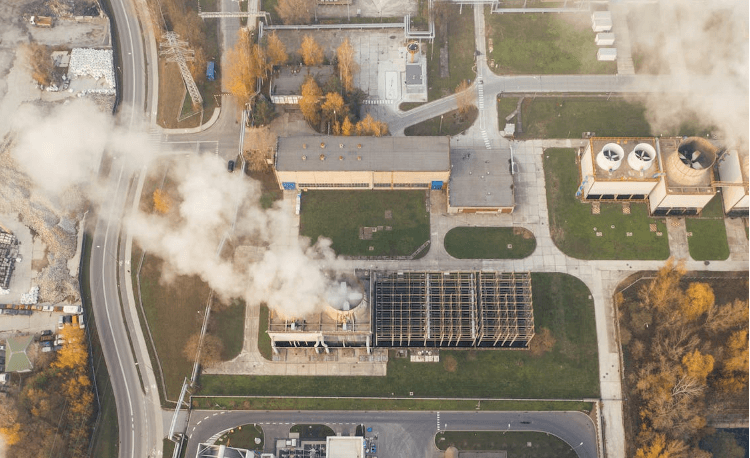 Anindita Sekar Jati
Jakarta, 05 August 2023
It's very common that all reputable companies worldwide should embrace sustainability without taking the importance of aligning ESG (Environmental, Social, and Governance) issues for granted. All those issues should meet with their missions.
There are higher numbers of companies that report their carbon offset as this ESG thrust is expanding. They insert their sustainability report of carbon emissions in their sustainability reports. Reports of carbon project are good news for any investor because it is the key to running good business.
The Definition of Scope 1, 2, and 3 Emissions
First things first, it is important to understand the definition of scope 1, 2, and 3 emissions. The initiation was from the Paris Agreement as it addressed climate change. There were 189 countries that signed this agreement in which they have made the commitment in taking steps to reduce their GHG emission.
This is a global effort for limiting the global temperature that keeps rising from year to year. It is expected that there will be a significant increase by 2040. All of those countries have made their commitment to reducing high-emission energy sources towards renewable energy.
The carbon reporting is required for all companies as it meets the GHG Protocol that separates greenhouse gas emissions into scope 1, scope 2, and scope 3. The second one is highly necessary to report. Meanwhile, the third one is voluntary and somewhat hard to monitor.
Find Out More About Scope 1, 2, and 3 Emissions
1. Scope 1 Emissions
Scope 1 emissions are classified as emissions that approach directly from a company as well as its entities under its name. There are four categories of scope 1 emissions. They include
Stationary combustion includes all sources of fuels and heating that produce greenhouse gas emissions.
Mobile combustion covers the carbon project that comes from all kinds of vehicles, belonging to a company.
Fugitive emissions include the leaks of greenhouse gas emissions from certain sources like air conditioning or refrigeration.
Process emissions cover the greenhouse gas emissions that come from the processes of manufacturing and any kind of industry.
2. Scope 2 Emissions
Scope 2 emissions are classified as emissions from the utility provider's purchased energy generation indirectly. The only scope 2 emissions source for common companies is electricity consumption. Any companies that put their efforts into reducing these emissions prefer to buy their energy from carbon offset providers that ensure clean energy options like carbon offset.
3. Scope 3 Emissions
Scope 3 emissions are purely indirect emissions that take place in the reporting company value like upstream and downstream emissions. In short, those emissions are linked to the operations of the company. The aim of any company to reduce scope 3 emissions is to reduce operational activities like work-from-home employees, travel limitations, and the like.
These days, it is much easier to meet the demand of companies to buy utilities that meet the climate tech standard. They can hire carbon project developers in order to create a green environment for their companies. It is a good investment for attracting an increasing number of ESG investors.