Running Towards Sustainability: The Rise of Carbon-Neutral Marathons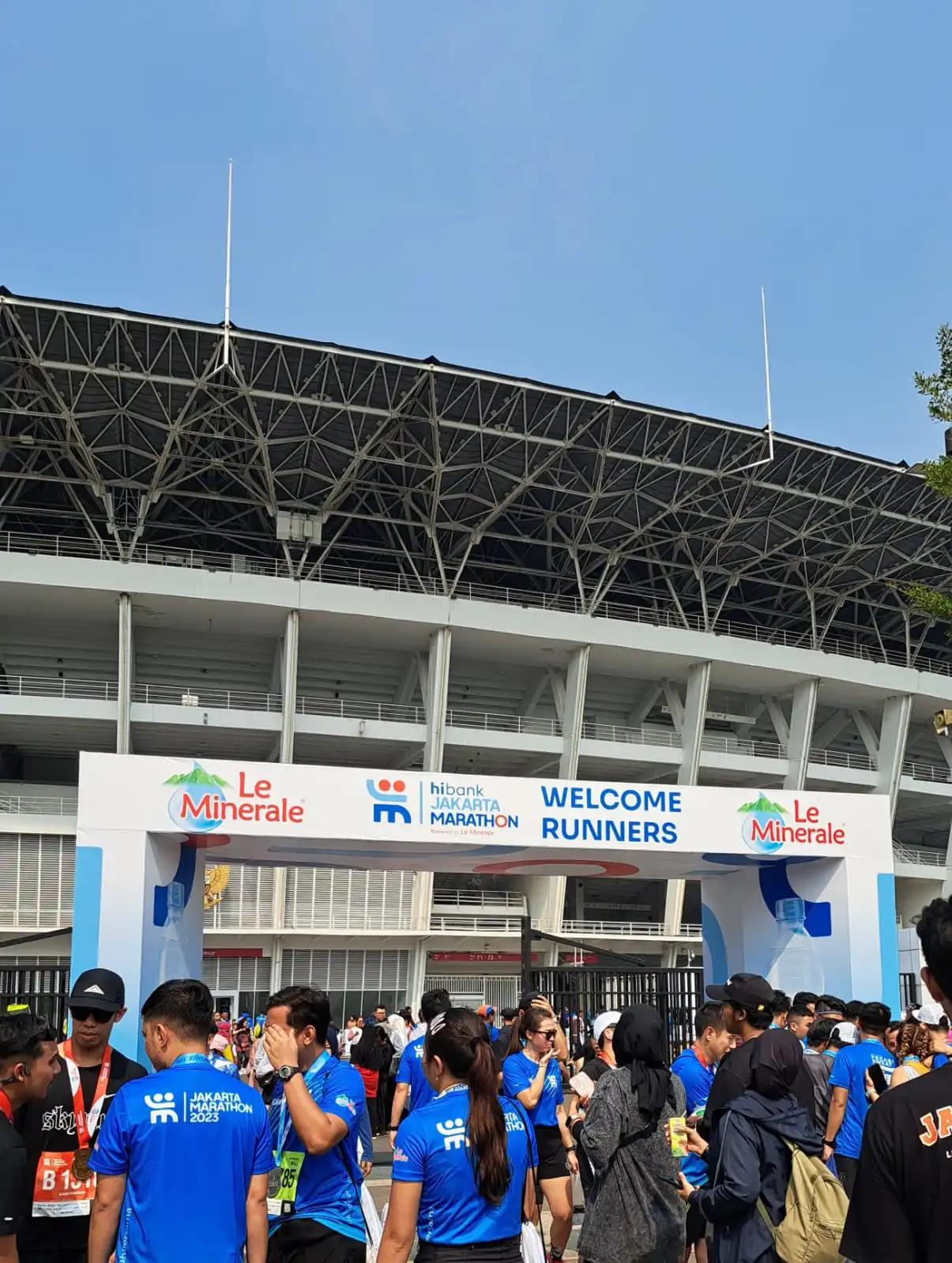 Anindita Sekar Jati
Jakarta, 02 November 2023
Marathon events, renowned for their energy and enthusiasm, are no longer just about running. They are now also about running towards a sustainable future. According to a 2021 study by MDPI, the average emissions of a marathon runner amount to 730 kgCO2, excluding their travel emissions when participating in international marathon events. As global awareness of environmental issues grows, marathon organizers are taking steps to reduce their carbon footprint, promote sustainability, and establish new standards for eco-friendly sports events.
In recent years, various marathons and running events have made significant strides toward becoming more sustainable and carbon-neutral. They've introduced a range of initiatives to minimize their environmental impact. These initiatives include sustainable transportation, green practices, renewable energy sources, carbon offset programs, and partnerships with environmental organizations.
Promoting Sustainable Transportation:
One of the key elements of carbon-neutral marathons is the promotion of sustainable transportation. Many events encourage participants and spectators to carpool, use public transportation, or bike to the race, reducing the carbon emissions associated with travel to and from the event. This is not only eco-friendly but also contributes to reducing traffic congestion and air pollution in the vicinity of the race.
Green Initiatives at Marathons:
Green practices play a pivotal role in achieving carbon neutrality. Marathons are adopting energy-efficient measures like LED lighting and reducing waste through comprehensive recycling and composting programs. They are also making an effort to use sustainable materials in the construction of event infrastructure. On top of this, responsible waste management practices are usually implemented where marathon events are held in areas with less advanced waste management. 
Renewable Energy Sources
Some marathons have chosen to power their events with renewable energy sources, such as solar panels and wind turbines. By doing so, they significantly reduce their carbon footprint and contribute to the growth of clean energy adoption.
Carbon Offsetting for a Carbon-Neutral Marathon:
To truly achieve carbon neutrality, marathons invest in carbon offset programs. These programs aim to support initiatives that capture or reduce an equivalent amount of greenhouse gases as those produced by the event. Examples include reforestation projects, renewable energy installations, and methane capture from landfills.
Educational and Community Engagement:
Sustainability partnerships and educational initiatives are also crucial. Marathons often collaborate with environmental organizations to raise awareness about reducing carbon footprints. They engage with local communities to ensure that the event benefits the region economically and environmentally.
The Jakarta Marathon 2023 - A Carbon-Neutral Pioneer:
The Jakarta Marathon 2023 is making headlines as the first carbon-neutral sports event in Indonesia. Supported by Fairatmos as their sustainability partner via carbon offset, this marathon is leading the way in sustainable sports. The event is taking substantial steps to reduce its carbon emissions and promote eco-conscious practices. By partnering with Fairatmos, the Jakarta Marathon is investing in initiatives that offset its carbon footprint, further strengthening its commitment to sustainability for its 9,000 runners. This initiative is a testament of Jakarta Marathon's commitment to make the quality of the event on par with the quality of world's flagship marathon events that have committed to be carbon neutral, such as the Paris Marathon and the London Marathon.
Marathon events are no longer just about running; they are about taking steps towards a sustainable future. By promoting sustainable transportation, green initiatives, renewable energy sources, carbon offset programs, and educational efforts, marathons are paving the way for a greener, cleaner, and more environmentally responsible sporting future. The Jakarta Marathon 2023's pioneering carbon-neutral efforts, supported by Fairatmos, serve as a prime example of this global shift towards a more eco-conscious sporting world.